Publisher
Durmuş.S. AYDOĞMUŞ
Konya Gıda ve Tarım Üniversitesi Konya Food and Agriculture University
Melikşah Mah. Beyşehir Cad. No:9 42080 Meram
Konya TURKEY
Sponsors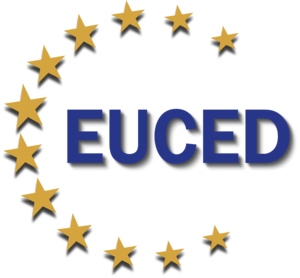 EUCED 
www.euced.com
EUCED is a European Economic Interest Grouping (EEIG), as per EU Council Regulation # 2137/85, established for European and worldwide economic and development operations, and also an Official Interests Representative Institution in the European Union, presently represented in more than 60 countries worldwide.
EUCED is basically composed of a network of institutions of various kinds and from several fields, such as, to mention a few, international cooperation and development, research and innovation, knowledge and education, economy and finance, investment operations, acting on a global scale.
Its purpose is to enhance the economic activities of its Members, Associates and Partners within the European Union and the European Economic Area, as well as fostering strategic partnerships and alliances in other regions of the world, aiming at promoting and implementing the development and the general sustainability of the Regions.
EUCED shall be sponsoring the Journal of Educational Studies and Multidisciplinary Approaches making it available to all the Members, Associates and Partners of our European institution, in around 60 countries worldwide

Lifelong Learning Academy
https://www.habder.org.tr/en/main-page/ 
Lifelong Learning Academy has been established to do educational and social-oriented research, development, implementation and dissemination activities to equip individuals and the community with necessary knowledge, skills and competences through active participation in lifelong learning process at national or international levels in 2013.
The Lifelong Learning Academy is sponsor for DOI services.
Osmaniye Bilim Okulları  
https://www.osmaniyebilim.k12.tr/
Osmaniye Bilim Ilkogretim Okulu is a private school consist of primary and secondary sections. It is located in Osmaniye, Turkey. Bilim is one of the most successful schools in Turkey.
Bilim is sponsor for web hosting services of JESMA.